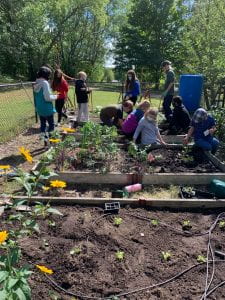 At the garden we planted seeds in the hoop house and the garden. We are hoping to check on the garden once a week to see how much the seeds grow.  I don't remember what kind of seed they were but I do remember they are a type of vegetable that last all winter long.  It was nice to get outside in the warm weather.  Some of the class planted starters and the rest planted seeds.  I already knew how to plant seeds so this wasn't new information for me.
Me and Naomi planted seeds together and worked as a team.
How long do seeds take to grow?
What is the tallest tree in the world?
What are winter vegetables?